A judge agrees with the State of Indiana that the City of Lawrenceburg's crime insurance policy provided must pay up after a former clerk-treasurer's office employee stole.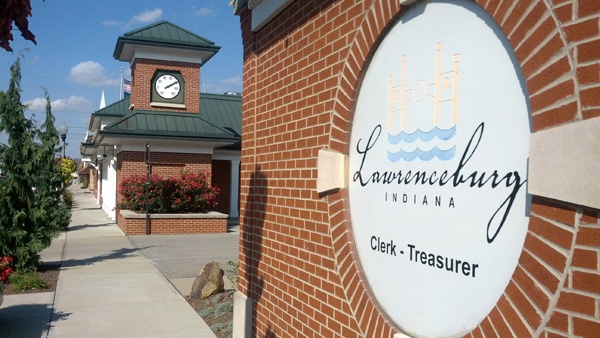 File photo
(Lawrenceburg, Ind.) - An insurance company has been ordered by a judge to pay the City of Lawrenceburg for the crimes of a former clerk-treasurer's office employee.
Teresa Bruening was fire from the Lawrenceburg Clerk-Treasurer's office in 2013. Then a deputy in the clerk's office, she stole more than $40,000 by issuing herself duplicate payroll checks and extra payments over a 13-month period.
An Indiana State Board of Accounts audit completed in 2017 determined that wasn't all Bruening cost the city. She was responsible for process payroll withholdings from other city employees which were supposed to go to the employees union pension fund. However, the payments were submitted late, resulting in $138,737 in liquidated damages and $72,742 in penalties and interest.
Bruening pleaded guilty to wire fraud in federal court in 2014.
The cost of the SBOA investigation totaled more than $22,000.
Now, a judgment has been levied against the company which provided two crime insurance policies to the City of Lawrenceburg. Indiana Attorney General Curtis Hill announced Thursday his office won a civil case against Ohio Casualty Insurance Company to recover $224,690 of the monies misappropriated by Bruening.
A news release from Hill states that in the civil case, Ohio Casualty claimed that its policies did not cover Bruening's actions. Further, it claimed that even if its policies were applicable, too much time had elapsed since the misappropriation for it to be held liable.
Dearborn Superior Court did not agree with Ohio Casualty and found the policies at issue to cover Bruening's actions and entered judgment in favor of the state.
"We must always hold accountable those who illegally siphon money for themselves from the public treasury," Attorney General Hill said. "Our office will continue seeking to recoup taxpayer dollars when public funds have been misappropriated."
The state first sued Ohio Casualty Insurance and Bruening in Dearborn Superior Court II in 2017 seeking to recover the money under the insurance policies.
According to the July 8, 2019 order from Judge Sally A. McLaughlin, Bruening had personally repaid $27,441.27 to the city as of July 3, 2017, which was offset from the overall judgment of $252,131.35.
RELATED STORIES: