"Being fiscally responsible as a state helps our communities, large and small."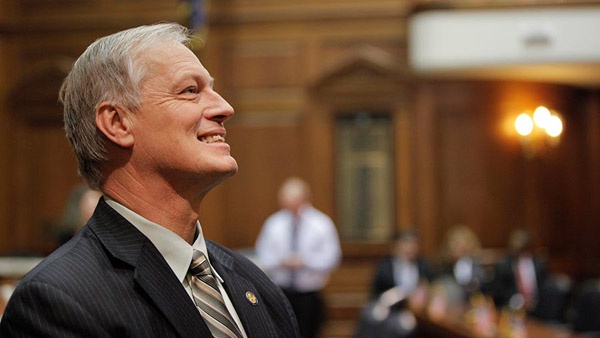 Many Hoosier homeowners and those who have bought a car have likely gone through the loan process. When it comes to financing, the longer the loan takes to pay back, the more interest is paid over time. When a debt is paid faster, less money goes toward interest and you keep more of your money. The same applies for the state, which can save hundreds of millions of dollars by paying for capital projects in cash, rather than using bonds.
The state is in the position to save taxpayers more than $130 million by using cash to pay for several university construction projects. A new bill would direct one-time money from the state's reserves toward six state university projects already approved for debt financing, which would eliminate $21 million in annual bond payments and $137 million in long-term interest payments. Like Hoosiers who use their Christmas bonus to pay off debt instead of taking on a bigger mortgage, we are taking steps to ensure Indiana continues operating responsibly on behalf of taxpayers.
Indiana can keep its solid fiscal position with smart spending decisions. House Bill 1007 will keep our state managing our finances the same way Hoosier families try to be sensible with their budgets by paying down debt, planning for a rainy day, and investing wisely. Some people want us to spend our reserves on unsustainable programs going forward. Instead of casting a negative light on fiscal discipline, we should applaud the work done to get and keep Indiana on the right track.
Being fiscally responsible as a state helps our communities, large and small. Just like a credit rating determines how much interest a home or car buyer will pay on their loan, Indiana's AAA credit rating helps our towns, counties and schools obtain lower interest rates when borrowing money. Living within our means and investing wisely is why our state continues to thrive. I will continue to support fiscally responsible legislation. When we eliminate debt, Indiana wins. That is why this will remain a 2020 priority at the Statehouse.