The Lebanon Charisma Invitational happened on Saturday, January 18.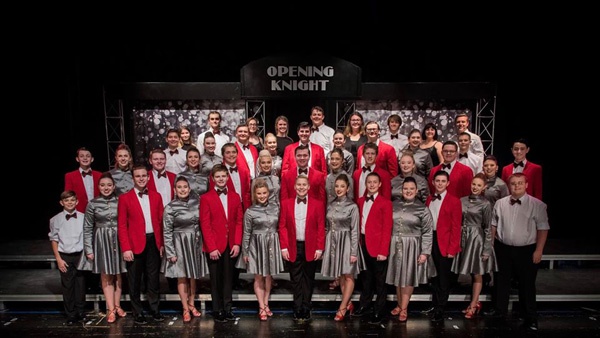 (Lebanon, Oh.) - South Dearborn High School's Opening Knight Show Choir continues to claim Grand Champion trophies.
Most recently, the award winning group traveled to Lebanon High School to compete at the Charisma Invitational, where they took 1st Place. The team also secured additional awards including, Best Vocals, Visuals, Band, Stage Crew, and People's Choice Award.
Director, Justin Selmeyer, explains how the success is due to all the hard work put in by more than just the students.
"We take great pride representing southeastern Indiana and South Dearborn at the many show choir competitions we attend. We love what we do and I believe it always shows on stage regardless if we win our not. We have been very fortunate to have the success we have had, but it is due to the hard work by the directing team, students, parents, and many other volunteers. It also wouldn't be possible without the support from our SDHS administration," says Selmeyer.
Opening Knight member, Trenton Donk, received 1st in the Solo Competition and was named Outstanding Performer.
The dedication from the group has led to the show choir obtaining a total of 44 Grand Champion trophies since 2007.
Next weekend, Opening Knight will be traveling to Pendleton Heights High School for another competition.
Eagle Country wishes Opening Knight the best of luck!