Super high speed internet service could be made available to Greendale homes and businesses within the right-of-way of Lawrenceburg's infrastructure.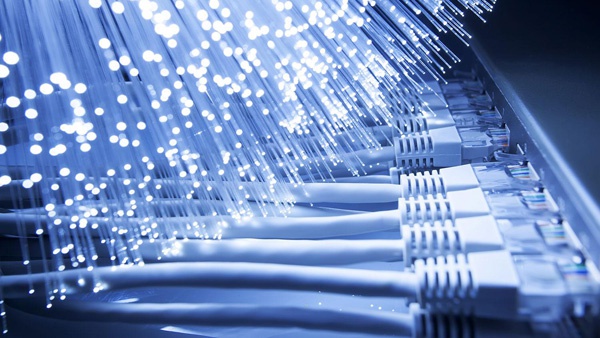 (Lawrenceburg, Ind.) - Some Greendale businesses could get access to Lawrenceburg Municipal Utilities' new fiber internet service.
Greendale city leaders are working with LMU on a memorandum of understanding for collaboration on the fiber internet service.
The Lawrenceburg Utility Service Board heard about the proposed MOU from LMU director Olin Clawson on Monday. The board voted to table the MOU until members can review it.
Clawson said there are two main parts to the MOU. The first is a non-binding willingness to collaborate on fiber internet infrastructure with the neighboring city. The second part would allow LMU to provide access to the fiber service to Greendale customers along the right-of-way of Lawrenceburg's infrastructure.
Greendale Mayor Alan Weiss was present at the meeting. He told the utility board he wants his city wants to be ready if the LMU fiber internet service ever expands.
"A lot of our residents have asked me about it," Weiss said. "My thought was what does Greendale need to do to make this happen? What do we need to do infrastructure-wise? Do we need to train some of our guys? What needs to be put in place so when all of your customers are hooked-up and your system is intact, then, if you so desire to expand, maybe we were ready for that."
Board members, who are the same individuals who make up Lawrenceburg Common Council, want to see all Lawrenceburg customers hooked up before any Greendale customers are given access to the high-speed internet service.
Clawson indicated it may be cost-efficient and provide more income for the new fiber utility if "drops" are provided to Greendale businesses along the right-of-way.
"It would be in our best interest to serve those customers while we are there without requiring any additional infrastructure," Clawson said.