The incident caused a traffic backup on Saturday afternoon.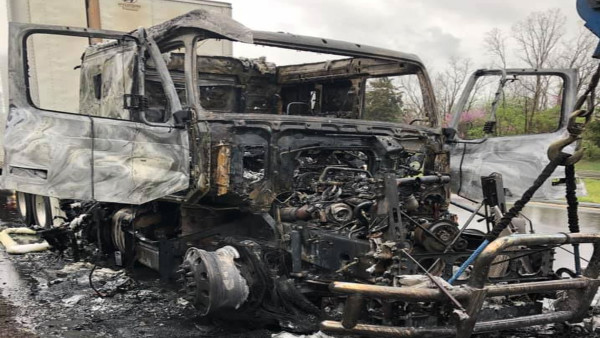 Photo by Indiana State Police.
(St. Leon, Ind.) - Troopers responded to a vehicle fire in Dearborn County on Saturday afternoon.
According to Indiana State Police Sgt. Stephen Wheeles, a semi caught fire on Interstate 74 westbound near St. Leon around 2:46 p.m.
Traffic was slowed for about two hours, backing up towards the Indiana and Ohio state line.
No injuries were reported.