Author John David Anderson will be the guest speaker at SDCSC.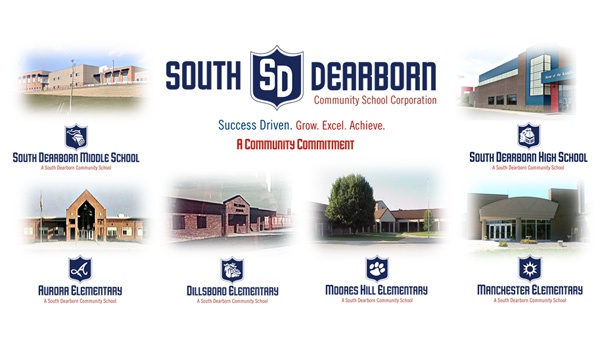 (Aurora, Ind.) – Hoosiers authors are hitting the road in 2021 to provide a statewide speakers bureau and writing workshop program.
The program is offered through the Eugene and Marilyn Glick Indiana Authors Awards. Category winners and shortlisted authors from the 2020 awards will visit communities virtually and in-person for the speaker program events to provide readings and discussion.
More than 25 organizations have been selected to host Indiana authors in 2021, including South Dearborn Community Schools Libraries.
Author John David Anderson will feature at SDCS Libraries. Anderson is best known for writing middle-grade fiction such as Bixby's Last Day, Insert Coin to Continue, The Dungeoneers, Sidekicked, Minion, Granted, and Posted.
Other regional organizations hosting author talks include, Greensburg-Decatur County Public Library in Greensburg, and Hanover College.
Indiana Humanities, the engine behind the Indiana Authors Awards, selected the hosts and provides support for award-winning Indiana authors to travel the state to speak to public audiences. The programs, open to public libraries, schools, churches, museums, community centers and other nonprofit organizations, are funded through the support of Glick Philanthropies.
"We are thrilled to provide people all across the state with more access to Indiana's most talented authors," said Keira Amstutz, president and CEO of Indiana Humanities. "The generous support from Glick Philanthropies continues to provide more opportunities for Hoosiers to engage with literature written about and inspired by our state and to have thoughtful conversations about those works."
Dates, times and other details for the author talks and writing workshops will be announced later. Watch for more information at www.indianaauthorsawards.org/events.