More than a quarter-of-a-million dollars is being granted to 15 area schools, governments, and non-profits by the Rising Sun Regional Foundation.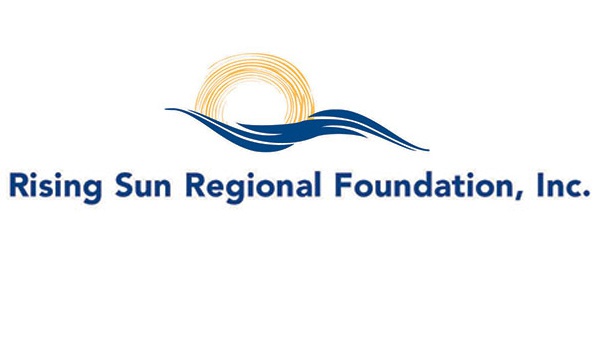 (Rising Sun, Ind.) - The Rising Sun Regional Foundation awarded a total of $273,321 in 15 new grants in the third quarter of 2019. These grants included:
$11,000 to the Ohio County Commissioners toward the construction of a new garage near the courthouse;
$18,135 to the Ohio County Historical Society for the replacement of the roof;
$17,000 to the City of Rising Sun toward the purchase of a work truck for the street department;
$35,000 to the Rising Sun Municipal Utilities toward Phase 2 of its project to install a new electrical pole line;
$40,000 to the Rising Sun/Ohio County Community School Corporation for the replacement of flooring and gym equipment;
$5,850 to the Rising Sun & Ohio County Senior Citizen Housing toward the installation of new permanent signage;
$3,600 to the Versailles American Legion Post #173 Foundation for the purchase of a competition air rifle and utility trailer;
$10,000 to Batesville Main Street toward a marketing program;
$2,174 to the Dearborn County Water Rescue for the purchase of hand protection equipment for divers;
$39,374 to the Milan Community School Corporation toward the purchase of items and equipment that will complement the Leader In Me program;
$8,821 to the Ohio County Rescue Services for the purchase of 800MHz radios;
$30,000 to the Ripley County EMS for the purchase of 800MHz radios;
$14,786 to the South Dearborn Community School Corporation for the purchase of window film, which is part of its Campus Security Initiative;
$20,000 to the Southeastern Indiana YMCA toward the replacement of its dry sprinkler system; and
$17,581 to St. Mary School for technological infrastructure improvements.
Grant applications for the next grants cycle are due Tuesday, October 15, 2019 by 4:00pm. Applications can be downloaded from the RSRF website at www.rsrfonline.org, and can be emailed to Jascia Redwine at risingsunregionalfoundation@gmail.com.
The Rising Sun Regional Foundation was created in 1994 by the City of Rising Sun, and is now funded by the Rising Star Casino Resort, owned by Full House Resorts, Inc., which makes monthly contributions to the foundation based on a percentage of its Adjusted Gross Revenue. To date, the foundation has received more than $44 million in riverboat funds, of which at least 75% has been granted back to the community.