Ric Hertel will lead the investigation into a police action shooting which has received attention due to the South Bend, Indiana mayor's run for president.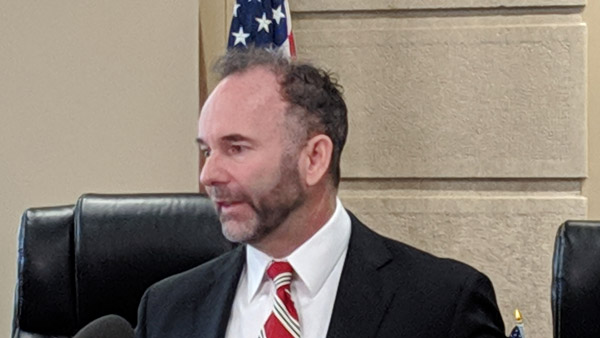 Ripley County Prosecutor Ric Hertel. File photo.
(Ripley County, Ind.) - Ripley County Prosecutor Ric Hertel has been appointed special prosecutor on a case receiving some national attention.
South Bend, Indiana Mayor and Democratic presidential candidate Pete Buttigieg has been taking some criticism for the police action shooting of Eric Logan in his city on June 16.
Hertel, a Republican, was appointed by a St. Joseph County judge as the special prosecutor to lead a "thorough and independent review" the case on July 3. He will determine if charges are warranted against the officer who shot Logan.
St. Joseph County Prosecutor Ken Cotter asked that a special prosecutor be assigned the case to avoid any appearance of impropriety or conflict of interest.
Logan, 54, was shot by South Bend Police Sgt. Ryan O'Neill after Logan allegedly approached officer while armed with a knife. O'Neill had been called to investigate a report of a person going through vehicles. The shooting was not recorded by the officer's body camera.
The shooting forced Buttigieg to leave the presidential campaign trail for several days. He stated that he wanted a special prosecutor put on the case.
Hertel, who has been Ripley County's prosecutor since 1998, declined on May 1 to charge a state police trooper and a deputy for a January 12 police action shooting in Dearborn County for which he was assigned special prosecutor.
RELATED STORIES:
Special Prosecutor: Man With Dementia May Have Planned Suicide By Cop; Officers Won't Be Charged