Specialty recycling bins have been set up at parks and golf courses throughout Hamilton County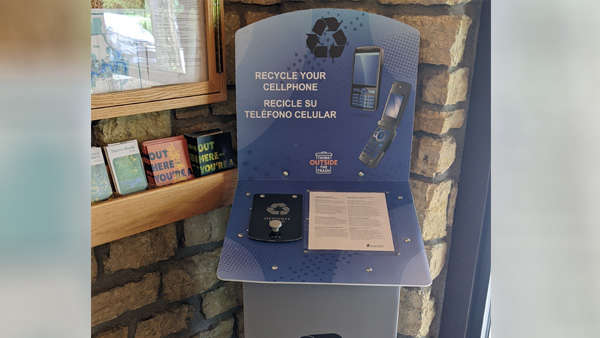 Cellphone and smartphone recycling bins are now located at parks and golf courses throughout Hamilton County. Photo provided.
(Hamilton County, Oh.) – Great Parks of Hamilton County is strategically expanding its recycling program.
The next time you plan a hike or golf outing at a Great Parks property, you can recycle your old cellphones and smartphones in specially marked bins​.
For this recycling program, cellphones and smartphones of any make, model and carrier can be left in the bins, but cases, chargers and accessories cannot be accepted.
Great Parks is working with the ECO-Cell company to recycle the phones through certified reclamation companies. Devices that are still functional will be resold, with a portion of the money being returned to Great Parks for recycling and other sustainability projects.
"This convenient new recycling option will help us to prevent the lead, mercury and other toxic substances in phones from entering landfills and leaching into soil and groundwater," said Todd Palmeter, CEO for Great Parks. "It means a better outcome for our community, with improved protection of natural resources and a more sustainable end for these devices."
Recycling bins are now located at several Great Parks locations, including Miami Whitewater Forest visitor center and Miami Whitewater Forest Golf Course clubhouse.
For more information, visit www.greatparks.org/cellphonerecycling.