A northern Kentucky man was taken into custody at Dulles International Airport on July 27.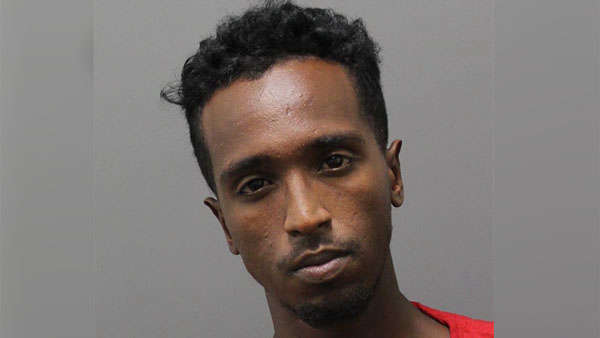 Abdulwahad Kherow Haji-Eda. Photo provided.
(Boone County, Ky.) – A sexual assault suspect has been taken into custody while attempting to flee the country.
Abdulwahad Kherow Haji-Eda, 26, of Hebron, was detained by U.S. Customs and Border Protection at Dulles International Airport in Virginia on July 27.
In June, Boone County Sheriff's Office detectives learned of a sexual assault allegation involving Haji-Eda and a 14-year-old female victim. Investigators say Haji-Eda engaged in unlawful sexual intercourse with the victim on multiple occasions over the course of approximately eight months.
Detectives obtained a warrant for his arrest on July 27 and quickly discovered he had bought a plane ticket that departed from Columbus, Ohio with a final destination in Togo, West Africa.
Haji-Eda would be taken into custody during a layover at Dulles International Airport.
He is charged with two counts of Rape 3rd Degree, one count of Sodomy 3rd Degree and one count of Procuring or Promoting Use of a Minor by Electronic Means.
Haji-Eda is currently lodged in Louden County Adult Detention Center in Virginia, where he awaits extradition.
Bond has been set at $250,000.