Fair attendees will be treated to a free concert each night of the 17-day event.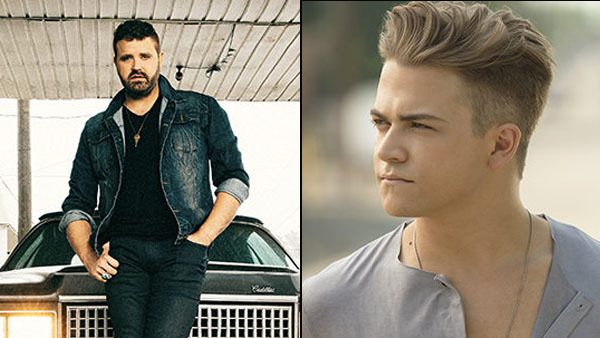 Randy Houser (left) and Hunter Hayes will both perform at the 2018 Indiana State Fair. Photos provided.
(Indianapolis, Ind.) – Musical acts have been announced for the largest multi-day event in Indiana.
The Indiana State Fair takes place August 3-19 at the Indiana State Fairgrounds in Indianapolis.
The 17-day celebration will recognize Hoosier spirit and agricultural heritage with great entertainment, showcasing youth, interactive agriculture education programs, fun foods and much more.
Country music star Randy Houser will be among the musical acts to take the Chevrolet Free Stage. Houser, who is known for chart-topping hits "How Country Feels," "Goodnight Kiss" and "We Went" will perform with special guest Nora Collins on Wednesday, August 8.
Hunter Hayes will also perform at the State Fair on August 16. The 26-year-old is best known for hit songs "Wanted," "Somebody's Heartbreak" and "I Want Crazy."
Other notable performers include Rick Springfield, Kool & The Gang, Grand Funk Railroad and Hanson.
Each night of the State Fair will include a free concert with paid fair admission. Online ticket sales are available now for a discounted rate of $8. Tickets may also be purchased at the gate for $13.
For more information and a full schedule of musical acts, visit https://www.indianastatefair.com/