Issue 1 on the Ohio ballot this November would reduce most drug possession crimes from felonies to misdemeanors.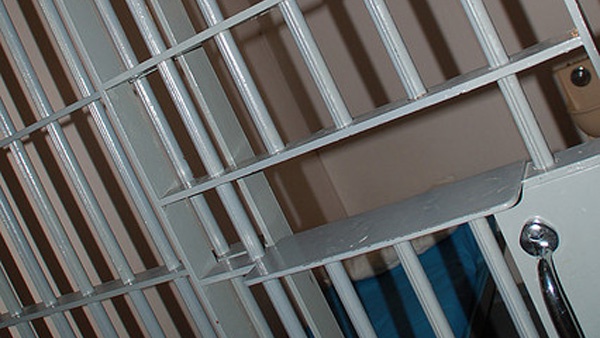 (Hamilton County, Oh.) - Hamilton County leaders are urging Ohio voters to vote "no" on Issue 1 this November.
Democratic Sheriff Jim Neil and Republican Prosecutor Joe Deters held a joint press conference Monday on Issue 1.
If the Neighborhood Safety, Drug Treatment, and Rehabilitation Amendment passes, Ohio's constitution would be amended to make drug possession a misdemeanor instead of a felony. Additionally, people convicted of drug possession would only face probation, not jail time, for the first two times they are convicted within a two-year period.
The amendment would also require sentence reductions up to 25 percent if an inmate participates in rehab, work or educational programming. The reductions would not apply to criminals convicted of murder, rape, or child molestation.
Deters said the change would apply to heroin, fentanyl, cocaine, and other dangerous street drugs. The prosecutor says supporters only motivation for Issue 1 is to reduce the number of inmates being held in the state's jails and prisons.
"This is not a partisan issue, as evidenced by the people assembled here today, but it is a public health and safety issue. I strongly urge everyone who cares about the health and safety of our community to vote no on Issue 1," Deters said
Supporters, however, argue that it would redirect more than $136 million from prisons to treatment programs.
"Issue 1 opens up more jobs to people by reducing nonviolent drug offenses from felonies to misdemeanors," Policy Matters Ohio Researcher Michael Shields said last week. "When people can earn a living, their chances of committing another crime drops. That makes our communities safer. Ohio has one of the worst drug epidemics in the nation. If Issue 1 doesn't pass, more people will find themselves locked out of the job market. That's not good for anyone."
Issue 1 supporters also contend that it will make it easier for addicts to return to normal lives. Neil counters that the Hamilton County Justice Center offers detox and other programs to drug addicts held there.
Hamilton County Coroner Dr. Lakshmi Sammarco has also sided against Issue 1, saying it does not help people addicted to drugs.
"As written, it is too broad and does not do what it purports to do. Even more problematic is that, if passed, Issue 1 would change the Ohio Constitution and that is a drastic step and one that would be difficult to fix if Ohio residents decided that Issue 1 was not working," she said.
Ohio gubernatorial candidate Richard Cordray, a Democrat, is among Issue 1's backers. Republican Attorney General Mike DeWine, the Republican candidate for governor, is opposed to the amendment.