The golf cart used at Riverwatch was stolen on June 28.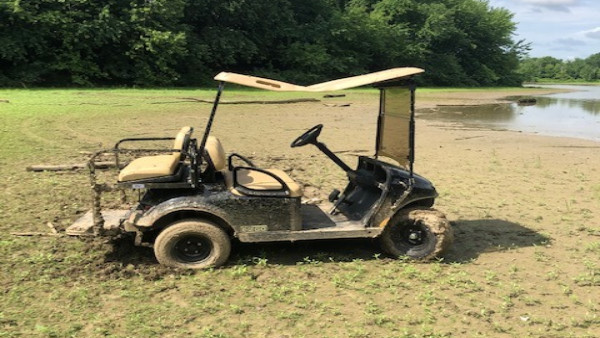 Photo by Lawrenceburg Police.
(Lawrenceburg, Ind.) - Lawrenceburg Police are asking the public to help identify two theft suspect.
A golf cart was stolen from Riverwatch on June 28 around 2:30 p.m. The cart was used to help transport customers to and from their vehicles.
The golf cart was found damaged and abandoned on July 1, according to a Facebook post by Lawrenceburg Police.
Police continue to investigate and are seeking to identify a male and a female suspects. Pictures of the suspects can be seen below.
Anyone with information about the theft or the suspects should contact Lawrenceburg Police at 812-537-2284.