Milling and paving will take place next week and final paving is expected in the coming weeks.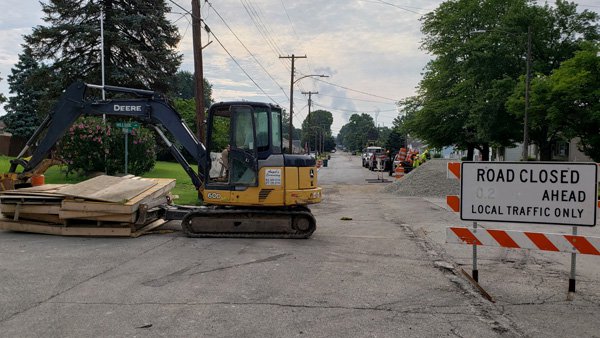 (Greendale, Ind.) – The paving project on Parkside Avenue in Greendale is nearing the finish line.
City manager Steve Lampert says Rohe Paving will begin milling on the north side of Parkside Avenue between Hillside and Nowlin on Monday, August 12.
The City of Greendale asks that all cars be parked off Parkside to avoid any chance of pebbles or dust hitting vehicles during milling operation.
On Tuesday, August 13, crews will place 6.5" of new asphalt. The final 1.5" of surface asphalt will be placed in the coming weeks.
Parkside residents will not be able to access their driveways on the north side of the street during work on Monday and Tuesday.
All work is weather dependent.
Anyone with questions or concerns should contact the City Manager's Office at 812-537-2125.