The award is the second-highest honor an Indiana resident can receive.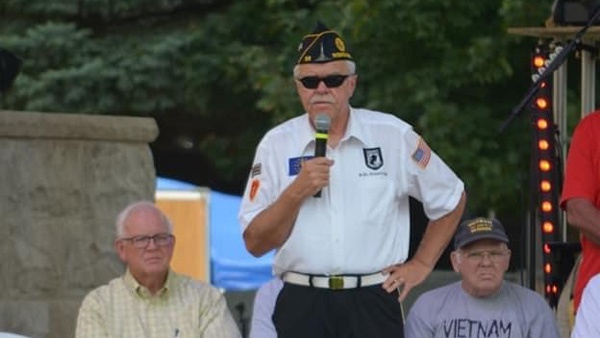 P.G. Gentrup. Facebook photo.
(Lawrenceburg, Ind.) - P.G. Gentrup does a lot for our local community, especially when it comes to recognizing and honoring military Veterans.
On Saturday, Gentrup took to the Civic Park stage in downtown Lawrenceburg for the annual Fall Fest Veteran's Presentation.
Gentrup was there to honor Vietnam Veterans Alan Kellerman, James Le Masters, Errol Fowler and Walter "Marty" Marshall. Unbeknownst to him, Gentrup was also honored.
At the end of the Veteran's Presentation, Gentrup was surprised with the Circle of Corydon Award from Governor Eric Holcomb.
The Circle of Corydon Award honors an individual who has made remarkable contributions to Indiana and its people. It is the second-highest honor that an Indiana resident can receive.
Gentrup made his acceptance speech short and sweet.
"The only way I can accept this is on behalf of all my fellow Veterans, especially my Vietnam Veterans," said Gentrup.
View the presentation below.