Terri Randall spearheaded the initiative to create One Dearborn in 2017.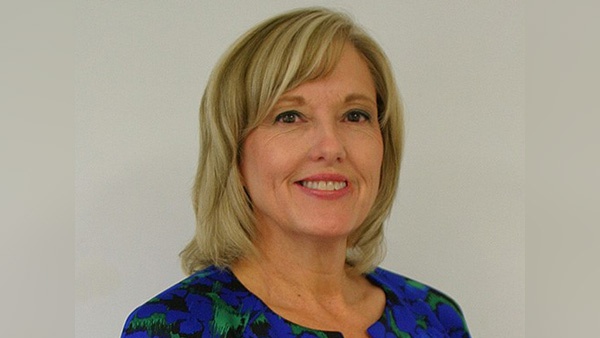 Terri Randall. Photo provided.
(Lawrenceburg, Ind.) - One Dearborn, Inc. President and CEO Terri Randall has announced she will be resigning to pursue other opportunities effective October 1, 2020.
Randall spearheaded and led the initiative to create the One Dearborn economic development organization in 2017 to serve as the county's central economic development organization. She immediately worked with private businesses, public officials and not-for-profit leaders to develop an economic development action plan for the county and its cities and towns. The strategic plan focuses on business attraction, business retention, workforce development and quality of place initiatives.
Over the last three years, her focus for the organization has been to bring together stakeholders on the local, regional and state level to deploy more targeted resources and support economic growth in the county. She has worked closely with the local Port Authority, and has developed working groups to address business retention, attraction and workforce needs. In 2019, One Dearborn led efforts to complete a county-wide housing market analysis.
In 2017, the Governor appointed Randall to the Indiana Bond Bank Board of Directors.
Most recently, the organization teamed up with Franklin County and the Indiana Economic Development Corporation to build a Regional Economic Development Plan, highlighting collaborative opportunities among the two counties.
Other highlights of her tenure include working on behalf of community leaders to complete industrial site improvement evaluations for a 110-acre site in St. Leon and 55-acre site in West Harrison, which is now marketed as the West Harrison Business Park. Randall has worked alongside area property owners and the redevelopment commissions to manage business attraction projects for the park.
Of her time with One Dearborn, Randall said "I am grateful to our private business members, local government leaders, and the Convention, Visitor and Tourism Bureau for supporting One Dearborn and for placing your faith in me to bring your economic vision for the future to life. It's time to explore the next chapter of my career knowing the foundation is built, the momentum is strong and the work is yielding results."
"Terri has been a tremendous asset to our community for many years. Prior to joining One Dearborn, she was the Dearborn County Administrator where she led development and construction of the Jail addition and the County Courthouse Annex project," said Jim Thatcher, Dearborn County Commissioner.
"Terri kickstarted One Dearborn and put the county back on track in economic development. Under her leadership, One Dearborn became the entity known for bringing diverse public stakeholders and business groups to the table to discuss economic growth," noted Michael Schwebler, One Dearborn Board President.
"One Dearborn Board of Directors is excited for the organization's accomplishments to date and thankful for Terri's tireless leadership and hard work to achieve so much in such a short time," Schwebler continued. We are sad to see her go and wish Terri the best as she explores the next chapter of her career."