Dillsboro Police made the stop on U.S. 50 in the late hours of September 22.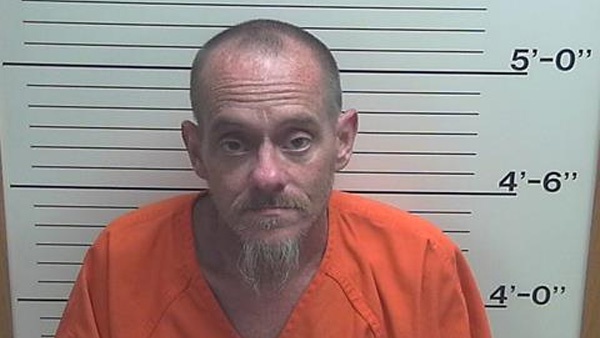 Robert R. Neff III. Photo by the Dearborn County Sheriff's Office.
(Dillsboro, Ind.) - One person was arrested on gun and drug charges after a traffic stop in Dillsboro.
Robert R. Neff III, 46, was booked into Dearborn County Jail on September 23 and is charged with Possession of Firearm by Serious Violent Felon (Level 4 Felony), Possession of Methamphetamine (Level 5 Felony), Possession of Paraphernalia (Class A Misdemeanor), and Operating While Suspended (Class A Misdemeanor).
A Dillsboro Police officer was on patrol in the Township of Clay on September 22 around 11:26 p.m. when a light colored passenger vehicle was observed heading westbound on U.S. 50. The vehicle did not have a license plate light and the brake lights were consistently staying on. Police also reported that the vehicle was unable to maintain its lane of traveling, crossing the fog line on multiple occasions.
A traffic stop was initiated near the Dillsboro Mobile Gas Station where police made contact with Neff, the lone occupant of the vehicle. Neff was asked who the vehicle belonged to and according to a probable cause affidavit he stated, "Uhh...my friend....oh what's his name....Robert."
An Indiana registration query indicated that the registration was stolen. Police also discovered that Neff was operating a vehicle with a suspended license.
After consenting to a voluntary search of the vehicle, police allegedly uncovered a semi-automatic handgun, a plastic baggie containing methamphetamine and multiple glass pipes.
When asked about the handgun, Neff stated, "There's a gun in there? I'm a convicted felon, I don't have no gun." He also told police he was unaware there was any meth in the vehicle, but did admit to being a meth user.
Neff's prior conviction was for Burglary in Fulton County, Indiana on or about December 22, 1997.
He is currently held in Dearborn County Jail on $5,000 surety and $25,000 cash bond.
Neff, through council, has requested a trail by jury.