Gov. Mike DeWine is expected to call for state lawmakers to increase the state gas tax Thursday.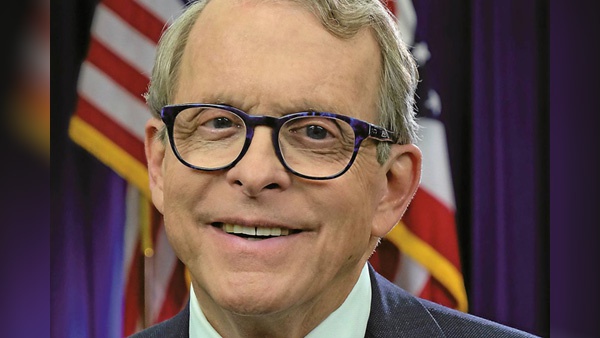 Ohio Governor Mike DeWine.
(Columbus, Oh.) - Ohio drivers could be paying substantially more to fill up to maintain the state's roads.
Governor Mike DeWine will propose Thursday an 18-cents per gallon increase in the gasoline tax. That's a 64-percent hike over the current 28-cent tax.
During a news conference, DeWine is expected to call for state lawmakers to include the gas tax increase in the next state budget. It would raise $1.2 billion each year to help fund road maintenance and new projects.
The governor's Advisory Committee on Transportation Infrastructure issued a report February 15 recommending an increase in the motor fuel user fee to maintain and improve Ohio's transportation system.
Since the last Ohio gas tax increase in 2005, the tax's value has declined because of inflation and an increase in fuel-efficient vehicles, according to the report.
"Motorists are putting more wear and tear on Ohio roads, but the money they are contributing for maintenance isn't covering the cost," the report stated.
The committee determined the past three governors' administrations made decisions to borrow against gas tax revenues in order to make up the difference for road maintenance. That borrowing has caused $390 million to be deducted from fiscal year 2020 to pay for that debt service.
On Wednesday, Ohio House Democrats announced legislation which would use General Revenue Fund dollars and federal flex funds to create $150 million more for transportation projects.
"Ohio currently ranks near the bottom of states when it comes to investing in public transit. We cannot afford to fall further behind," said State Rep. Michael Skindell (D-Lakewood). "By reinvesting in our infrastructure, we attract business and development, connect people to jobs and services and grow our economy. This plan puts Ohio in the driver's seat again."
DeWine's proposed 18-cents per gallon increase would raise the Ohio gas tax to 46-cents per gallon. That would be about 20-cents higher than Kentucky. It would also be three-cents more than Indiana, which approved a gas tax increase in 2017.