It's time to get the Christmas lights out of the shed.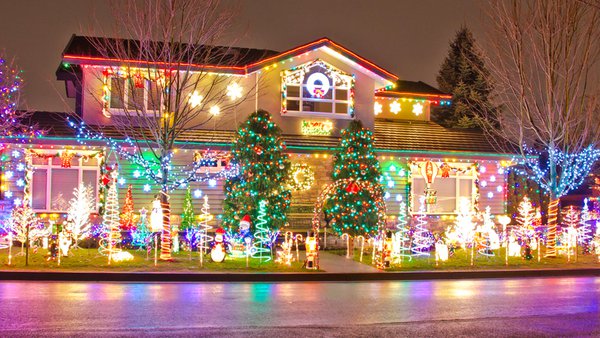 Shutterstock photo.
(Rising Sun, Ind.) – Is it too early to start talking about Christmas?
Rising Sun/Ohio County Tourism does not think so by announcing their Fourth Annual Light Up Ohio County Residential Outdoor Holiday Decorating Contest.
Participation is open to all residents within the boundaries of the Ohio County limits. The are no entry fees to participate but pre-registration is required.
Applications are available at the Visitors Center's Tiny Tourism Building at 217 N. High Street parking lot in Rising Sun or at www.enjoyrisingsun.com. The deadline to apply is Tuesday, December 1 at noon.
Cash awards will be given to the top three decorated homes in Ohio County. Prizes include $250 for first place; $175 for second place; and $100 for third place.
Two $50 honorable mention prizes will also be awarded at the judges' discretion.
Judging criteria includes:
Unique design and creative use of lights and decorations
Story line or theme (optional)
Display and placement of decorations, animated objects, etc.
Overall presentation
"We hope county residents will decorate to the hilt this holiday season. It has been an unusual year and we'd love to see things looking festive throughout Rising Sun/Ohio County," said Kendal Miller, Rising Sun/Ohio County Tourism executive director.
Judging will take place on December 2 and 3, weather permitting.
Individuals interested in being on the light trail but don't want their homes to be judged may also participate by filling out a registration form. A list of decorated trail homes will be released to the public after judging.
For more information, visit www.enjoyrisingsun.com.