Congratulations to Kenlee Martin.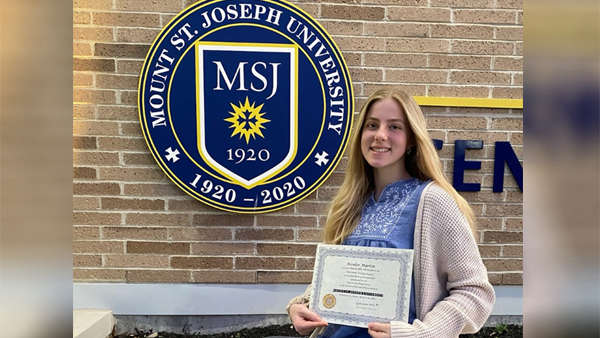 Kenlee Martin. Photo provided.
(Oldenburg, Ind.) – An Oldenburg Academy sophomore has a gift for writing.
Kenlee Martin was recently named the winner of the Mount St. Joseph University personal essay writing contest.
Each year, Mount St. Joseph University invites high school sophomores from around the Greater Cincinnati area to submit writing pieces in fiction, personal essay, or poetry.
The top three writers in each category receive a small cash prize.
"This talented young lady has a true gift to express her ideas eloquently, which is evident in her writing style," said Martin's English teacher Debbie Gregg.