Start your Christmas shopping at this growing event in Lawrenceburg.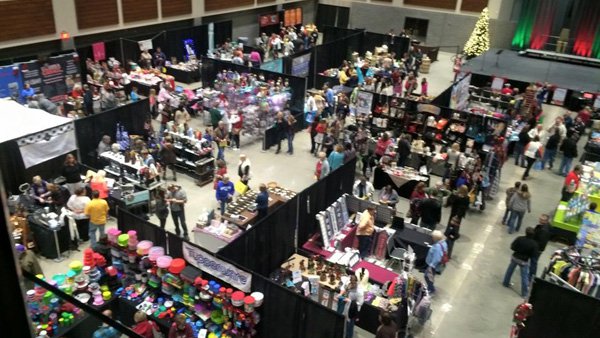 (Lawrenceburg, Ind.) - Come face to face with live reindeer, get your picture taken with Santa, and enjoy some fabulous shopping all at the Lawrenceburg Event Center, November 16th-18th
Over 180 vendors from six states will set up shop at the Fourth Annual Holiday Shopping Expo. Shop aisles & aisles of items from boutiques, local businesses, crafters, artisans, specialty stores and more.
The Holiday Shopping Expo, produced by local advertising agency Finishline Marketing and directed by owner Kimberly Rudisell, drew over 10,000 people to downtown Lawrenceburg, Indiana last year and is expected to grow again for the 2018 event.
Not only can you browse some amazing items, you can participate in a Wine Tasting from At the Barn Winery and enjoy live entertainment on the main stage from local school choirs and jazz bands throughout the entire event.
Hours:
Friday, November 16: 2 p.m.-8 p.m.
Saturday, November 17: 10 a.m.-7 p.m.
Sunday, November 18: 11 a.m.-4 p.m.

Admission:
Adult: $5
Kids 12 and under: Free
Complete details can be found online at www.lawrenceburgshows.com.