REMINDER: The voter registration deadline is Monday, October 5.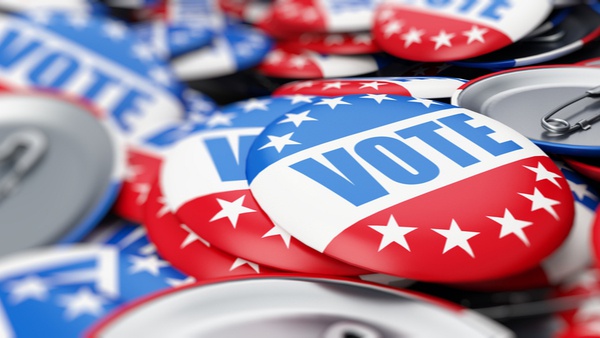 (Indianapolis, Ind.) - Today, Indiana Vote By Mail urgently appeals to Governor Holcomb, Secretary Lawson and the members of the Indiana Election Commission to take action to remove the excuses on the absentee ballot application and allow all Hoosiers voters the option to vote safely from their homes. As was done for voters earlier this year for the Primary Election, state leaders took decisive action to protect citizens by removing the absentee ballot application excuses. The General Election is no less an urgent matter than the Primary Election, and many voters are rightfully in fear of contracting the virus by being forced to vote in person, or having to make the difficult decision not to vote at all to ensure their health and safety, for themselves and for their loved ones.
COVID-19 has now reached the highest levels of leadership in the U.S. with the announcement today that the President and First Lady have tested positive for the virus. Because the novel Coronavirus can be spread in public places, where people share air and space, many important governmental functions are taking place virtually, including the Supreme Court and other federal courts, and the Indiana Legislature is drafting remote and virtual plans for the upcoming legislative session. Even the members of the federal appeals court that heard our case two days ago met in the safety of their own homes. For these reasons, the voting public deserves the same degree of consideration. It is unconscionable that the Governor, the Secretary of State and the IEC continue to insist that hundreds of thousands of Hoosiers put their lives and health on the line to exercise their most important task as citizens: their right to vote.
Removing the absentee ballot excuses does not force anyone to vote by absentee ballot; it merely gives options to voters who choose to vote in the safety of their homes rather than in crowded polling locations in close and, what will likely be, long proximity to others who may not be wearing face masks, or who may be asymptomatic carriers. Providing such an option is a safe alternative to those Hoosiers who remain fearful of voting in person because they live with persons at high risk or are themselves physically compromised. Rather than threatening to remove the ability to vote by mail from all voters as the State's lawyer did during oral arguments this week, this right must be extended to all during this persistent and worsening pandemic. Time is running out to protect Hoosier voters. The Governor and the IEC need to do the right thing.