A home on E. Legion Road caught fire Saturday night.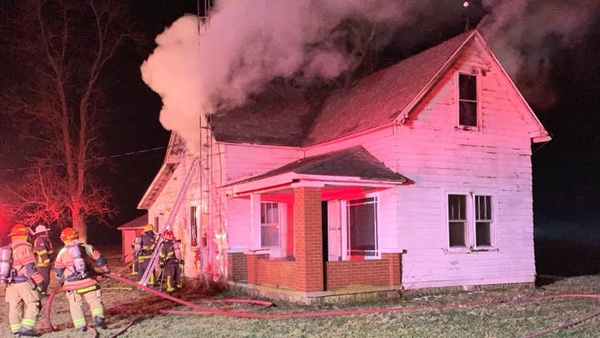 Batesville firefighters at the burning home on E. Legion Road on Saturday, February 2. Photo by Batesville Fire and Rescue.
(Batesville, Ind.) – A home in Batesville was damaged by a fire on Saturday night, February 2.
Batesville Fire and Rescue reports that its firefighters responded to the home on the 2400 block of E. Legion Road within four minutes of the call. Heavy smoke was coming from the home.
Firefighters put out the fire burning inside the home. Nobody was injured.
A cause of the fire remains under investigation.
Batesville firefighters received a hand from the Morris and Sunman fire departments.
"We are blessed to have mutual aid agreements with Sunman and Morris which allows our departments to help each other when need be," said Batesville Fire and Rescue Chief Todd Schutte.