Two subject suffered life-threatening injuries during the incident Monday morning.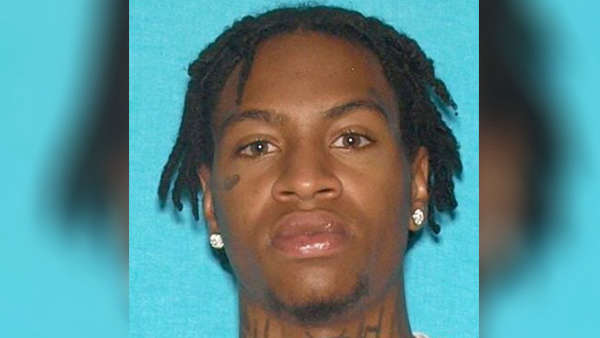 Elijah Thompson. Photo by Green Township Police.
Update published at 11:18 a.m.:
Elijah Thompson has been taken into custody.
The 21-year-old from Florence was arrested Tuesday morning by Covington Police after receiving a tip about his location at a home on E. 40th Street.
Patrol units used a variety of methods to attempt to contact Thompson and have him exit the residence. He surrendered without incident around 10:00 a.m.
Thompson is charged with Aggravated Assault for his role in a double shooting at a Green Township apartment building on Monday.
He is held in the Kenton County Detention Center.
Original story published at 10:13 a.m.:
(Green Township, Oh.) – A man from Florence, Kentucky is wanted in a Green Township double-shooting.
Green Township Police have signed two Felonious Assault warrants against Elijah Thompson, 21.
Thompson is accused of shooting two subjects at the Cedar Hill Apartments in the 6700 block of Harrison Avenue during the early morning hours on Monday.
Both subjects, who remain unidentified, suffered life-threatening injuries.
Anyone with information about the incident or the location of Thompson should contact Green Township Police at 513-574-0007 or Crimestoppers at 513-352-3040.