On Friday, Governor Andy Beshear reported 15,403 new COVID-19 cases in just three days.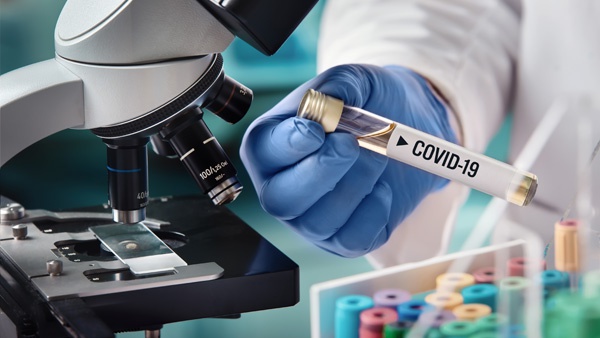 Shutterstock photo.
(Frankfort, Ky.) - With COVID-19 cases surging in Kentucky, a federal testing site is opening in northern Kentucky.
On Friday, Governor Andy Beshear reported 15,403 new COVID-19 cases in just three days.
"We are at a really tough point once again in our war against COVID-19. We have successfully stopped three waves of this virus, but we are now seeing a real and significant increase in cases and our positivity rate from people's gatherings around the holidays," said Gov. Beshear. "I wish it hadn't happened. We've got to make sure that moving forward we are not gathering in that way, and we've got to know that we wear a mask now to protect ourselves. You need to be wearing a mask anywhere outside of your own household. It's gotten that bad and these mutated versions appear to be spreading really fast."
According to the most recent White House Federal Report for Kentucky, the state's fall and winter surge has been at "nearly twice the rate of rise of cases as the spring and summer surges."
The new COVID-19 testing site, created in partnership with the U.S. Department of Health and Human Services, will be located at the Covington West IRS Parking Lot, 302 W. 4th Street, Covington, KY 41011.
The site will be open January 11 to January 14 from 9:00 a.m. to 5:00 p.m.
When they arrive at the testing location, Kentuckians should follow instructions on the signage and given by onsite personnel. There are no public restrooms available at the test site. After receiving an appointment, it is very important to print and bring the test voucher on the day of your test. Kentuckians can register for a test here.
For more information, visit www.kentucky.gov.