The existing animal shelter no longer meets current standards.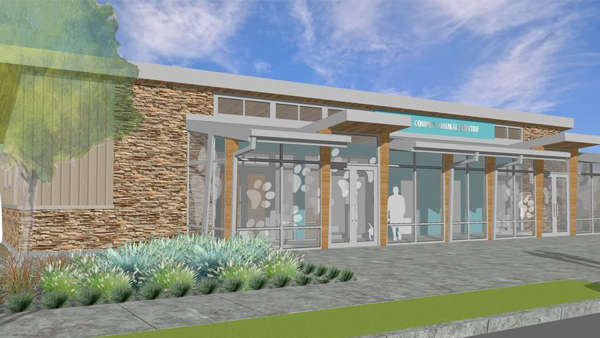 A rendering of what a new Boone County Animal Shelter could look like. Photo via Boone County Animal Shelter | Facebook.
(Boone County, Ky.) – There is hope to build a PAWsitive future in Boone County.
Boone County Animal Care and Control (BCACC) is close to reaching a $6 million dollar goal to build a modern animal shelter facility that will meet the needs of a growing community.
Through support of the Boone County Fiscal Court and private donors, BCACC has secured $5.25 million.
The organization continues to seek contributions at Contribute | Building A PAWsitive Future (buildingpawsitivefuture.com).
The need for a new animal shelter comes as the existing shelter (opened in 1979) falls short of meeting modern fire and ventilation standards. The existing shelter is not handicap accessible, is energy inefficient, and lacks adequate space for current or future needs of any kinds.
A new animal shelter would feature improved animal intake and care areas, spaces for human-animal interaction, expanded administration, operations and general staff space, and new spaces for community education, engagement, and partnership.
For more information about the campaign, or to make a contribution, visit Building A PAWsitive Future | Our community. Your Shelter. Their future. (buildingpawsitivefuture.com).