The accident happened just after 1:00 Monday afternoon.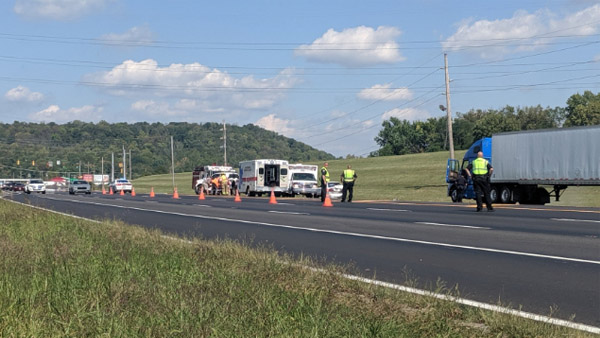 Photo by Mike Perleberg, Eagle Country 99.3.
(Greendale, Ind.) Traffic has been halted on U.S. 50 in Greendale
A multi-vehicle accident involving a semi and three passenger vehicles was reported around 1:10 p.m.
First responders are on the scene and all eastbound lanes are closed until further notice.
Its unclear how many people may have been injured.