The sentence was enhanced due to habitual offender status.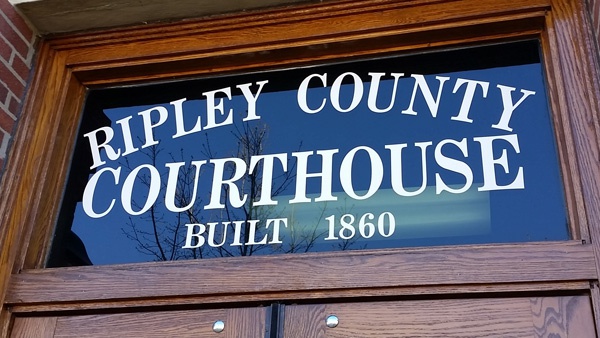 (Ripley County, Ind.) – A Moores Hill man has received a near-maximum sentence for failing to register as a sex offender.
Leo Justice, 58, was recently sentenced to 7 ½ years in the Indiana Department of Corrections.
Justice's sentence stems from the summer of 2021 when he failed to register as a sex offender as required at the Ripley County Sheriff's Office after being released from the Dearborn County Jail on an unrelated matter.
While Justice's original charge only carried a 2 ½ year penalty, Ripley County Deputy Prosecutor Ryan Marshall researched Justice's criminal history and determined that Justice was eligible for an enhanced sentence for being a Habitual Offender, which can elevate an offender's sentence on a Level 6 Felony to up to a maximum 8 ½ years.
Justice was slated to go to trial, but the day before, he pleaded guilty to Failure to Register as a Sex Offender (Level 6 Felony), and the Habitual Offender Sentence Enhancement.
Marshall said Justice was never offered a plea agreement due to his record and the strength of the case.
Prosecutor Ric Hertel commented on the result: "I am grateful that Major Enneking and his team were able to locate and hold a repeat felon sex offender accountable for his actions before he did any further harm to the community. The investigation was well done and the resulting sentence appropriate given the offender's significant history."
Hertel further complimented Ryan Marshall for his collaboration with Enneking on the investigation and representation of the State throughout this prosecution.