Kristy Sams, who was involved with a number of teams and sports organizations in Milan, died Saturday.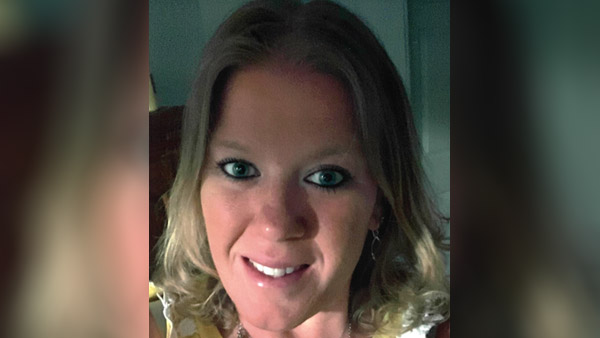 Kristy Sams died on Saturday, June 8. Photo via Laws-Carr-Moore Funeral Home.
(Milan, Ind.) - A Milan mother who died after being found unresponsive in her swimming pool is being laid to rest Wednesday.
Kristy Sams was well known in town. She was heavily involved with local softball, cheerleading and dance programs. She was involved with the Friends of Milan Football, a booster program for Milan High School's football team.
The 38-year-old was discovered by her young daughter in the pool at the family's home on Ripley Street in Milan on Saturday morning, according to Holton Town Marshal Ron Buchanan, the lead investigator on the case.
Sams' daughter ran to a neighbor for help. Neighbors and first responders came to the rescue, but Sams was pronounced dead after being rushed to Margaret Mary Health in Batesville.
No foul play is suspected. An exact cause of Sams' death remains under investigation by the Ripley County Coroner, Buchanan says.
Services for Kristy Sams' are being held Wednesday afternoon at Bridge of Hope Worship Center in Milan.
Memorial donations can be made to the Bridge of Hope for Dakota and Brianna Sams, her surviving children. A GoFundMe.com page for donations to her children has set a $5,000 goal.
Sams' full obituary is available on Eagle Country 99.3's obituaries page.