Motorists should use an alternative route to get in or around the city.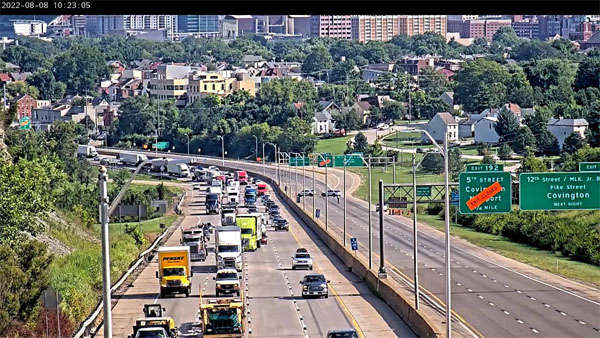 Interstate 71/75 remains closed near Covington. Photo via www.ohgo.com.
(Kenton County, Ky.) - Interstate 71/75 northbound is closed due to a medical emergency.
Kenton County Police have all lanes shut down at mile marker 190.1 after a body was found on the side of the road.
Information about the individual and their death is unknown at this time.
Traffic is currently being diverted at Kyles Lane. Motorists are advised to use an alternative route.
TRAFFIC ALERT: Medical Emgerency on I-71/75 North MM 190.1 in Kenton County, All lanes blocked, Use alt Route, @KYTCDistrict6 pic.twitter.com/a6iBfTdvrt

— TRIMARC (@TRIMARCTraffic) August 8, 2022