Police say the incident happened on June 4 at a Carroll Avenue home.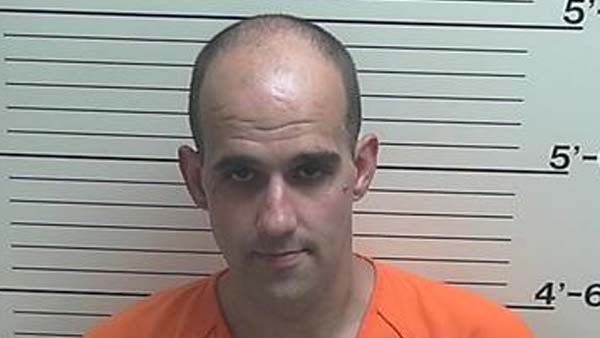 Cody McCool. Photo by the Dearborn County Sheriff's Office.
(Greendale, Ind.) - A Milan man is facing multiple felony charges after a Greendale family found him inside their home.
Greendale Police were dispatched to the 1100 block of Carroll Avenue on June 4 where a male subject, identified as Cody McCool, was found in the downstairs family room lying on the couch. McCool had also allegedly been in a camper on the property.
According to the homeowners, McCool stated several times that "he needed his insulin and that his mother was in the camper over the hill dead."
Officers made contact with McCool and checked the camper. Inside, they found McCool's ID inside a piece of clothing, a crystal like substance believed to be methamphetamine, an off white powder believed to be heroin, and a syringe.
Following lab testing, it was determined that McCool was in possession of approximately 24 grams of meth at the time of his arrest.
According to a probable cause affidavit, McCool is also accused of attempting to steal a boat from another resident on Carroll Avenue. The boat owner told police that he found his boat about 100 yards from the dock. Boaters on Tanners Creek reported a male fitting McCool's description, had been on the dock with a rope in his hand untying a boat.
Charges were officially filed against McCool on July 8.
He is charged with Possession of Methamphetamine Amount at Least 10 Grams But Less Than 28 Grams (Level 4 Felony), Burglary (Level 5 Felony), Possession of a Syringe (Level 6 Felony), Possession of Heroin (Level 6 Felony), Attempted Theft Value $750-$50,000 (Level 6 Felony) and Residential Entry (Level 6 Felony).
McCool, 32, is currently held in the Dearborn County Law Enforcement Center on $75,000 surety and $2,500 cash bond.
He is ordered to have no contact with the victims.