The 20-year-old suspect met the 11-year-old girl on the online dating app.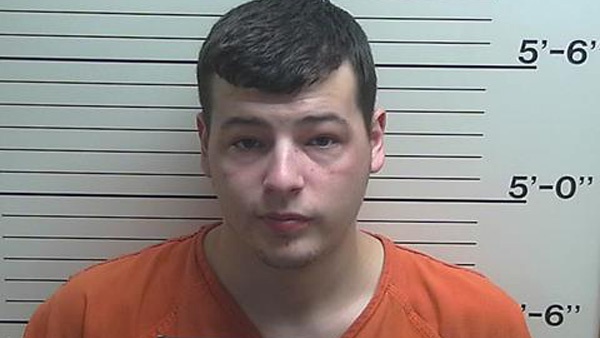 Travis A. McAdams. Photo by Dearborn County Sheriff's Department.
(Greendale, Ind.) - A Greendale man is accused of meeting an 11-year-old girl on Tinder, then raping her.
Travis A. McAdams, 20, is in jail at the Dearborn County Law Enforcement Center on charges of Rape (level 3 felony) and Child Molesting (level 3 felony).
According to a probable cause affidavit filed in court, McAdams was arrested Friday, December 11 by Greendale Police. It was back in March when officers were contact by the victim's mother after the attack.
The 11-year-old victim told officers she met McAdams online through the Tinder dating app in December of 2017. She had set up an account using a false age, 16. The two communicated further on another social media app, SnapChat, before eventually agreeing to meet up at a local business.
It was during that meeting when McAdams allegedly put his arms around her neck, placed his hand over her mouth, and led her outside. Behind the building, he attacked her.
The victim told police that McAdams knew she was only 11-years-old.
After being told the victim's mother had learned of the alleged rape, he contacted the mother and talked to her about not reporting the rape, according to the affidavit. He allegedly admitted to the mother about having sex with the girl.
A Dearborn County judge has ordered McAdams held on a $200,000 cash bond and a $500,000 surety bond. He has been ordered to not have any contact with the victim.
A jury trial is scheduled for April 8, 2019.