ODOT says new signage allows a left turn to be made from the off-ramp during a red light.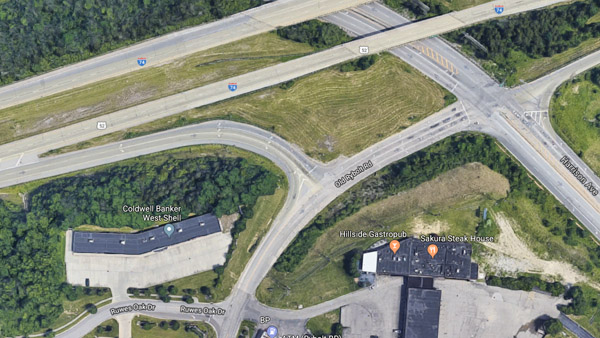 I-74 Eastbound exit at Rybolt Road. Google Maps image.
(Hamilton County, Oh.) - A recent change made on the exit ramp from Interstate 74 Eastbound to Rybolt Road in Hamilton County caught some motorists by surprise.
The Ohio Department of Transportation says a temporary "no turn on red except curb lane" sign has been reinstalled at the light at the end of the off-ramp. It will allow a left turn from the ramp onto Rybolt.
The new sign will remain during a sewer line project which requires closing Rybolt Road between Old Rybolt and Wesselman roads. That sewer project by Hamilton County Engineers is expected to end around March 21, weather permitting.
At that time, ODOT expects to re-evaluate the left turn restriction to determine if left turns from the curb lane onto Rybolt Road can be made safely on a red light.