The incident started in St. Leon on February 22.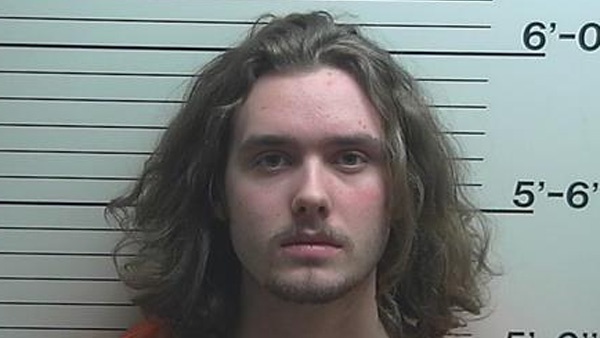 Brendon Campbell. Photo by the Dearborn County Sheriff's Office,
(St. Leon, Ind.) - A Lawrenceburg man is accused of reckless driving and resisting law enforcement.
Indiana State Police were patrolling on State Road 1 near Old State Road 1 on February 22 when a small passenger car was clocked going 67 MPH in a 40 MPH zone.
As police tried to initiate a traffic stop, the vehicle, driven by Brendon Campbell, continued southbound at a high rate of speed. Police say the vehicle was clocked at 86 MPH near Hyland Road.
According to a probable cause affidavit, the vehicle continued towards the Dover area, weaving in and out of traffic and passing multiple vehicles at speeds near 100 MPH.
Campbell then turned onto North Dearborn Road, where he eventually lost control of his vehicle and spun out in a gravel area at the intersection with State Road 1.
He was taken into custody and transported to the Dearborn County Law Enforcement Center.
Campbell, 20, is charged with Resisting Law Enforcement (Vehicle), a Level 6 Felony, Reckless Driving (Lane of Traffic), a Class C Misdemeanor, and Reckless Driving (Speed), a Class C Misdemeanor.
Dearborn Superior Court Judge Jonathan Cleary has set bail at $15,000.