Matt Bevin's decision follows a federal judge's ruling against a work requirement for able-bodied Medicaid recipients.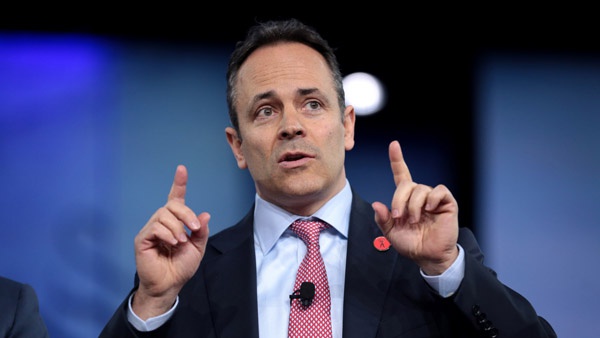 Kentucky Governor Matt Bevin. Photo by Gage Skidmore, Flickr.
(Frankfort, Ky.) - Kentucky Governor Matt Bevin says he had no choice but to cut dental and vision benefits for nearly a half million people in the state.
The governor said Monday that last week's ruling from a federal judge in Washington, D.C. that struck down the state's Medicaid changes forced his hand in stopping the coverage for 460,000 Kentuckians.
Bevin's planned changes to Medicaid – including work requirements for he able-bodied, premiums, and other new rules – were to take effect July 1. The judge's ruling, however, stopped the changes from happening.
A statement Sunday from the Kentucky Health Cabinet said benefit reductions would be required to compensate for the increasing costs of expanded Medicaid.
Democrats in Frankfort are calling the governor's cuts callous and perhaps illegal.
A statement from the Bevin administration on Monday said it is "working through" and hopes to quickly resolve the ruling's impact.