Kilby Road was closed for nearly four hours.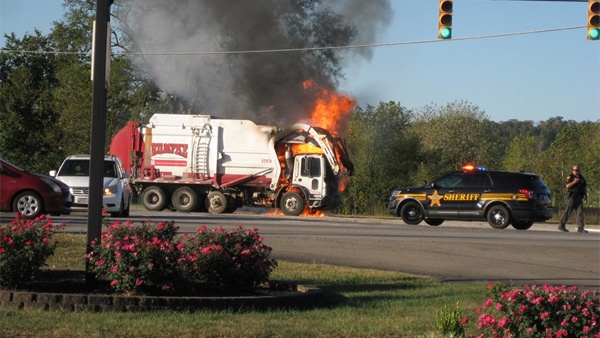 Photo by the Harrison Fire Department
(Harrison, Oh.) – Kilby Road has reopened following a vehicle fire Friday morning.
It was around 8:55 a.m. when a Rumpke truck caught on fire on Kilby Road at the intersection of Harrison Pike.
No injuries were reported.
However, the incident closed Kilby Road for nearly four hours.