It will be more expensive for in- and out-of-state undergrads to attend classes at any Indiana University campus.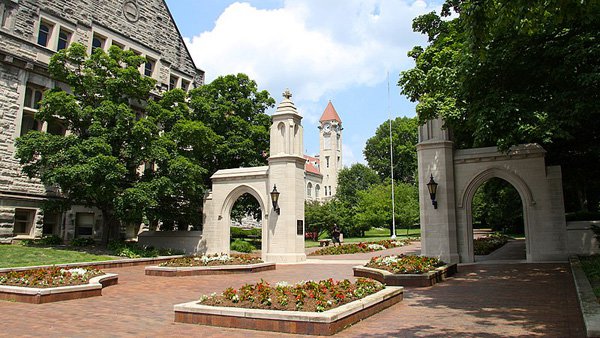 Sample Gates on the campus of Indiana University Bloomington. Photo by IT Communications Office, Wikimedia Common.
(Bloomington, IN) -- It's going to be more expensive for students to attend the University of Indiana next fall.
The Bloomington Herald-Times reports university trustees on Wednesday approved a 2.5 percent tuition increase for in-state students each of the next two school years at all campuses statewide. The hike will take tuition and fees at IU to $10,680 per year.
The rate increase was beyond the the Indiana Commission for Higher Education's nonbinding recommendation of 1.65 percent.
Out-of-state students at IU's Bloomington campus will pay three percent more the next two years.
According to the Herald-Times, IU's higher tuition will be less than seven of the other schools in the Big Ten Conference.
Purdue University's tuition has been frozen at just under $10,000 since 2013.
Indiana University Board of Trustees Chairman Michael Mirro says IU needs to raise tuition because it has fewer out-of-state students.