Our three local casinos combined to handle nearly $23 million in sports bets between September and December.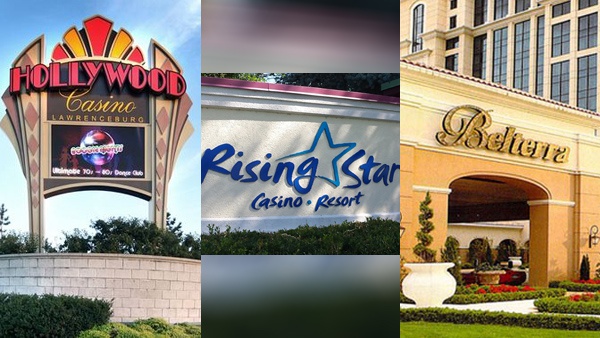 (Indianapolis, Ind.) – Sports betting revenues totaled almost $30 million since sportsbooks opened in September.
The Indiana Gaming Commission's year-end report shows that 11 casinos throughout the state handled more than $274 million in sports bets between September and December. Total sports betting revenue during that time span was $29.3 million.
Ameristar Casino in East Chicago had the highest revenue at $10.6 million.
Locally, Hollywood Casino Lawrenceburg handled $20.9 million with $3.2 million in revenue.
Gamblers placed $2.4 million in sports bets at Belterra Casino in Switzerland County resulting in $375,488 in revenue in 2019.
Rising Star Casino opened their sportsbook in November. Since then, the casino has handled $110,300 in sports bets with $20,076 in revenue.
The IGC predicts that the state will see more than $56 million in revenue through the first year of sports betting. By year five, the IGC expects $256 million in sports betting revenue.
For more information, visit www.playindiana.com/revenue.