The debates with include Democrat Joe Donnelly, Republican Mike Braun, and Libertarian Lucy Brenton.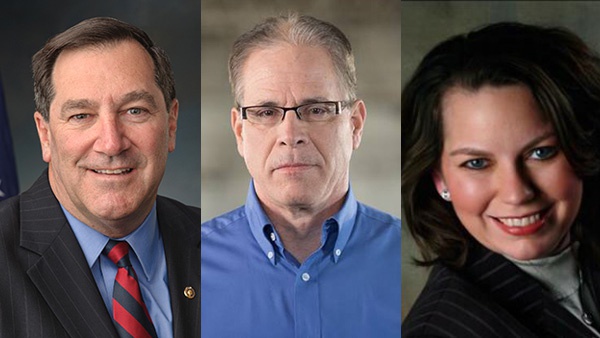 (Indianapolis, Ind.) – There will be two nationally televised debates among Indiana's three U.S. Senate candidates.
The Indiana Debate Commission made the announcement July 9. The non-partisan organization is now working with the campaigns of incumbent Democrat Joe Donnelly, Republican Mike Braun and Libertarian Lucy Brenton to schedule dates and venues for the debates.
The race between Donnelly and Braun is expected to be one of the nation's most competitive Senate races.
"This particular race has generated significant interest within Indiana and beyond our borders," said IDC president Gerry Lanosga. "We will continue our independent role in producing widely-disseminated, public-focused debates that provide voters with the best opportunity to hear the candidates in an unfiltered setting."
Hoosier voters are invited to submit debate questions at www.indianadebatecommission.com.
In addition to statewide broadcast and live streaming, the debates will be available nationwide via C-SPAN.
"The results from the Indiana U.S. Senate race could determine which party controls the Senate in 2019," said C-SPAN Political Editor Steve Scully. "C-SPAN is pleased to partner with the Indiana Debate Commission to bring this important race to a national audience."
The debate commission indicated a third debate could be added if the candidates come to an agreement.