A plea agreement was recently reached between the dealer and Dearborn County prosecutors.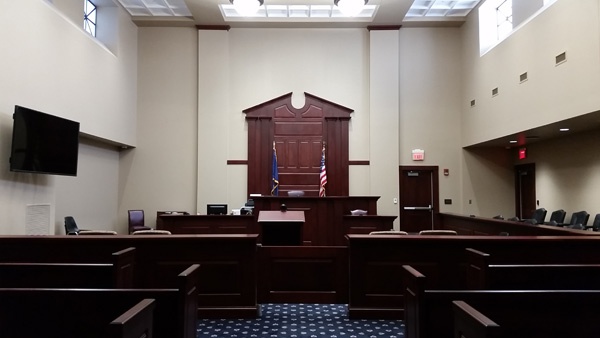 A Dearborn County courtroom. File photo
(Dearborn County, Ind.) - A man who dealt drugs from his workplace has been sentenced to house arrest.
Ronald Bills was arrested last November after being accused of illegally dealing Adderall and Percocet from the Dillsboro nursing home where he was employed.
On June 24, the 37-year-old Bills reached a plea agreement with prosecutors, pleading guilty to Dealing in a Narcotic Drug (level 5 felony). Prosecutors dropped a charge of Dealing in a Schedule II Controlled Substance (level 6 felony) in exchange for the plea.
He was sentenced to six years in Dearborn Circuit Court. The judge ordered Bills to serve one year on in-home detention and five years on probation. He was given 67 days credit for time served in jail prior to his sentencing.
RELATED STORIES:
Lawrenceburg Man Accused Of Dealing In, Using Drugs At Area Nursing Home