The survey shows high levels of satisfaction among K-12 parents.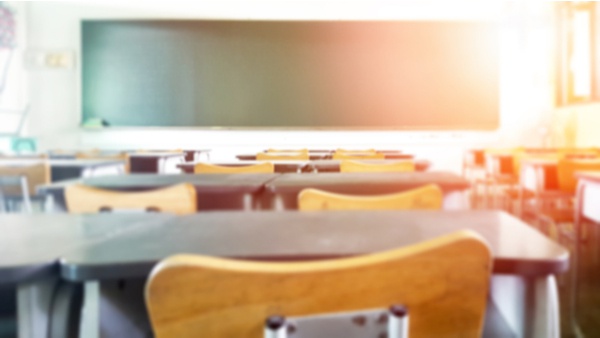 Shutterstock photo.
INDIANAPOLIS - The Indiana Department of Education (IDOE) today presented results from a statewide survey aimed at better understanding parents' perceptions in order to continue improving K-12 education in the state of Indiana. The results show high levels of parent satisfaction with the quality of their child's school as well as the subjects/topics being taught. Most parents also reported that their high school student plans to pursue additional educational opportunities beyond high school.
"We know that student achievement is at its highest when our schools and educators, as well as our parents and families, are working together to provide comprehensive support," said Dr. Katie Jenner, Indiana Secretary of Education. "As our team has visited schools throughout the state, we have seen evidence of positive working relationships between educators and families, and the results of this survey confirm that. This data also provides key insight into areas where we must continue to raise awareness, particularly in terms of the educational opportunities that exist during high school and beyond."
The survey – conducted in partnership with Gallup ® – was administered by mail using randomly selected addresses to survey 3,042 Indiana parents of school-aged children. This address-based sampling methodology resulted in a representative sample that provides a statistically accurate picture of the opinions of Indiana parents. Parents provided information about their child's experiences at school as well as their own attitudes and opinions about the school. The total sample is weighted based on major subpopulations (age, sex, education-level and race and ethnicity) so that estimates reflect the overall population of Indiana adults who have a school-aged child in the household.
Key findings from the survey are summarized below:
The vast majority (88%) of Indiana parents are satisfied with the quality of their child's school. Satisfaction is even higher among those whose child is enrolled in elementary school (90%) and those in rural and small-town areas throughout the state (96%).
Most parents know and approve of the subjects and topics taught at their child's school. Only 7% of parents say they don't approve of the subjects and topics taught to their child, and of those 7%, about two-thirds acknowledge that they do not know, or are unsure, what subjects and topics are being taught.
Concerns about child safety are highest among lower-income parents in micro- and metropolitan areas. About half (47%) of lower-income parents in micro- and metropolitan areas say they worry about their child's safety at school, compared with 33% of all parents.
Parents see post-high school education as available in Indiana but not affordable. Most (72%) parents say education after high school is available in the state to those who need it. However, only 27% say that post-high school education is affordable.
Awareness of the Indiana 21st Century Scholars program is inconsistent across parents of students who might benefit the most. About six in 10 parents of middle school students (64%) are aware of the Indiana 21st Century Scholars program.
Awareness of the Indiana 21st Century Scholars program is not related to perception of higher education affordability. Even among parents who are aware of the Indiana 21st Century Scholars program, only 27% agree that education beyond high school is affordable to anyone in the state of Indiana who needs it.
About one-third of parents of seniors say their child is not prepared for life after high school. Among parents of freshmen, roughly half say their child is not prepared for life after high school.
According to parents, seven in 10 high school students plan to pursue further education or training after high school. This includes the six in 10 who plan to attend a four-year university or two-year college and the one in 10 who say they will pursue training to learn a skill or trade.
"Hoosiers with education or training beyond high school are more likely to experience greater social and economic mobility," said Indiana Commissioner for Higher Education Chris Lowery. "We are heartened to see that many high school students plan on pursuing higher education and parents are aware of Indiana's available options. However, many opportunities remain for the Commission to increase awareness of the state's generous financial aid programs, including the 21st Century Scholarship. Indiana ranks first in the Midwest and fifth in the nation in providing need-based financial aid. Our public institutions have held the line on tuition and fee increases for over a decade – we have to continue spreading these messages."
The information collected from this survey will help to inform IDOE's ongoing work to continue making improvements for Indiana students. To view the complete survey results, click here.