INDOT says the project should be mostly done by the end of November.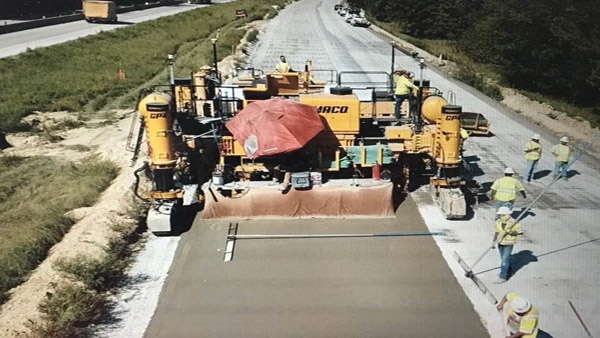 (Ripley County, Ind.) – If you are traveling between New Point and S.R. 101 on I-74, you can expect to see a new traffic pattern this week.
By the end of the day on Wednesday, October 16th, Milestone Contractors are scheduled to move westbound traffic back over to the newly-constructed right westbound lane. The traffic pattern will keep one lane in each direction.
I-74 eastbound and westbound's left lanes will stay closed.
The $61 million reconstruction project began in August 2017, and is expected to be substantially complete by early November.
Removal of a temporary barrier wall, placement of pavement markings, rumble strips, and work in the median are remaining before the work can be completed.
Other than minor work in the area that is possible to continue until June 2020.