Multiple agencies have responded to the fire on Bascom Corner Road.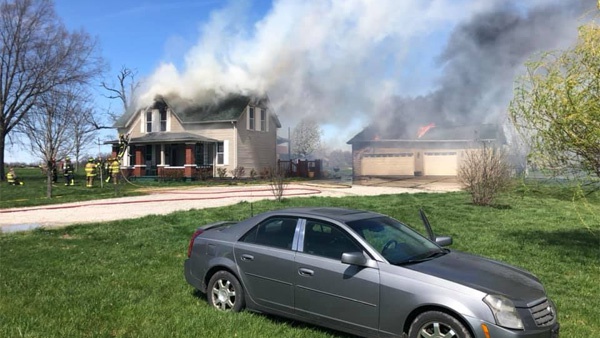 (Photo by Robbie Wagner.)
(Rising Sun, Ind.) - Area firefighters are working to contain a house fire in the Rising Sun area.
The house fire was reported around 12:16 p.m. on Bascom Corner Road, about one mile east of Aberdeen.
A garage on the property is said to be fully engulfed in flames.
Motorists are urged to avoid the area.
Responding agencies include Rising Sun, Bear Branch, East Enterprise, Aurora and Ohio County EMS.