State Rep. Cindy Ziemke (R-Batesville) was among the committee members that supports the bill.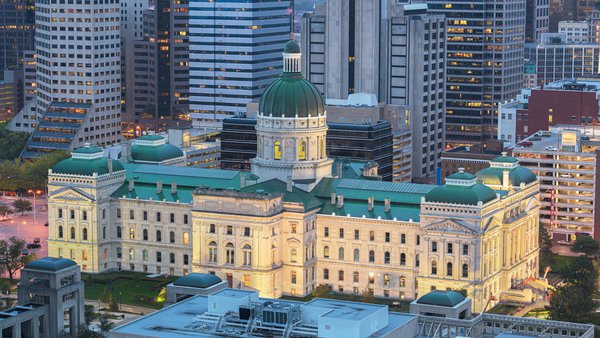 Shutterstock photo.
(Indianapolis, Ind.) – A bill supporting law enforcement, transparency and accountability in policing has been passed by a House Committee.
The House Committee on Courts and Criminal Code unanimously passed House Bill 1006 on Thursday.
The legislation would require full employment record sharing between police departments to identify bad actors, provide additional flexibility to the Indiana Law Enforcement Training Board in order to address significant officer misconduct, and require de-escalation training for new recruits and current officers.
State Rep. Cindy Ziemke (R-Batesville) was among the House Committee representatives that unanimously passed the bill.
"This bill really focuses on boosting transparency. From helping departments ensure they're hiring the best candidates to giving the training board more tools to address misconduct, these are positive steps forward for our local departments and the communities they serve," Ziemke said. "I'm encouraged to see the overwhelming support for this legislation, particularly from our law enforcement community, and I look forward to seeing it pass the House."
House Bill 1006 has received support from many stakeholder groups, including the Indiana State Police, Indiana State Police Alliance, Indiana Fraternal Order of Police, and the Indiana Sheriff's Association, among others.
The legislation now moves to the full House of Representatives for considerations.