The CDC recommends that people 6 months of age and older get a flu vaccine every year, with rare exceptions.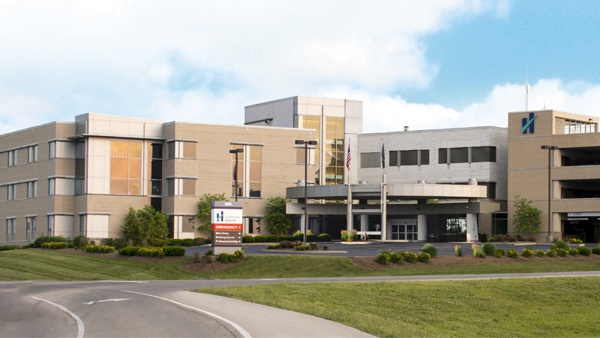 (Lawrenceburg, Ind.) - Flu season is just around the corner. And with COVID-19 still spreading, this year more than ever, it is vital for you and your family to get a flu shot. The Centers for Disease Control and Prevention (CDC) recommends that people 6 months of age and older get a flu vaccine every year, with rare exceptions. The annual flu shot offers protection against three or four of the influenza viruses expected to be most common this season.
Flu season and COVID-19
This year due to COVID-19, it is even more important to be pro-active in avoiding the flu. The potential to become infected with both influenza and COVID-19 simultaneously is quite possible. Though they have some similar symptoms such as fever, cough, sore throat, muscle/body aches, headaches and/or fatigue, they are each from a completely different family of viruses and need to be treated accordingly.
"Fortunately, some of the preventative measures we already have in place to protect against COVID-19 can also protect us from the flu. However, even with these safety measures in place, the best defense from getting the flu is still the flu vaccine," said Thom Bunnell, DO, Highpoint Health Internal Medicine. "I encourage everyone to get a flu shot this year. If you have questions or concerns, please talk with your physician. We are here to help."
Patient safety is Highpoint Health's number one priority
Please know that it is safe to come to your provider's office to get your flu shot. The offices strictly follow the COVID-19 guidelines established by the CDC and the Indiana State Department of Health. These guidelines are the blueprint to ensure we're doing everything possible to prevent the spread of infection. Extra cleaning is being done before, during and after each patient care encounter and social distancing is enforced.
Visitor restrictions In an effort to protect patients and the community, enhanced visitor restrictions are in place. No visitors are allowed in the office unless it is a child or an essential caregiver. Exceptions may be considered on a case-by-case basis, please call prior to your appointment with any questions.
Screening & Mask Guidelines
· Patients/visitors must wear a mask at all times. One will be provided if needed.
· Masks must fully cover the nose and mouth.
· All patients/visitors are screened for COVID-19 symptoms.
Tips to protect yourself and others from the flu
· Avoid close contact with people who are sick.
· Stay home when you are sick to prevent spreading your illness to others.
· Cover your mouth and nose with a tissue when coughing or sneezing.
· Wash your hands often with soap and water or use an alcohol-based hand rub.
· Avoid touching your eyes, nose and/or mouth to prevent the spread of germs.
· Clean and disinfect frequently touched surfaces whether at home, work or school, especially when someone is ill.
· Get plenty of sleep, be physically active, manage your stress, drink plenty of fluids and eat nutritionally balanced meals.