Withdrawn money was used to buy heroin.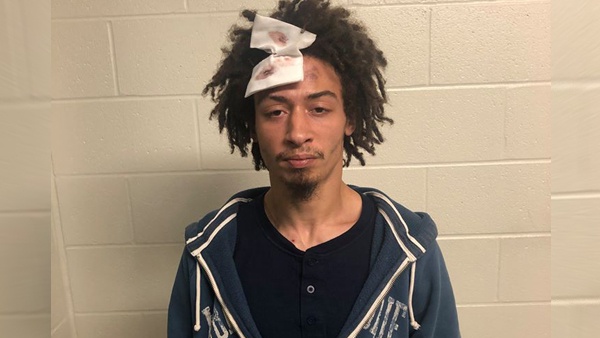 (Hebron, Ky.) - Micah V. Pritchett, 21, has been accused of holding his mother at gunpoint, and demanding that she drive him to the bank to withdraw money so that he could purchase heroin.
On Monday, December 9, Boone County Police reported that earlier in the day Pritchett's biological mother, Elisabeth A. Roman, drove him to a methadone clinic where her son was denied service due to not having proper paperwork.
After returning her son to his apartment to retrieve the appropriate paperwork, Roman claims that her son came back to the car with a handgun and threatened to "shoot her and throw her in the trunk if she didn't comply with his demands."
He allegedly demanded that she withdraw $20 from her bank account, give him the money, and take him to Ohio to purchase heroin, to which she complied.
Roman said that after dropping her son off at his apartment on Downey Drive, she quickly left the complex and contacted a family member who called 911.
Boone County Police responded to the 2000 block of Downey Drive in Hebron for the report of a subject with a weapon. Hours of negotiation on the phone led to Pritchett admitting that he was inside the apartment. He was arrested on the scene.
Pritchett is being charged with Robbery, Kidnapping-Adult, Wanton Endangerment, and Terroristic Threatening. He is being held at the Boone County Jail under a $100,000 bond.