Deputies say the man believed he was being chased.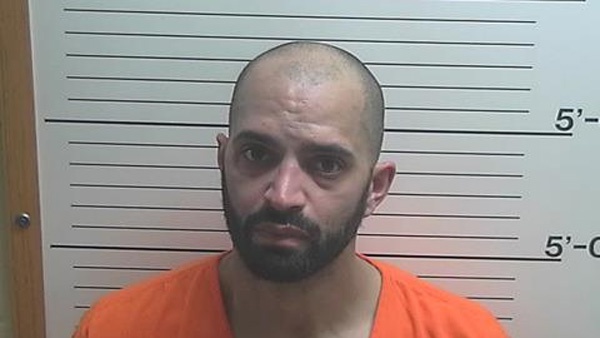 Shawn Banks. Photo by the Dearborn County Sheriff's Office.
(Manchester, Ind.) - A Harrison man is facing numerous charges after breaking into a home in Manchester.
Dearborn County Sheriff's deputies were dispatched to the area of Manchester Market on State Road 48 on Friday around 7:28 p.m. in reference to a suspicious male that was going door to door trying to get in houses.
Dispatchers advised responding officers that the male believed someone was chasing him and trying to shoot him, and that he had been run off the road by the person.
Deputies found Banks at a home along State Road 48 in Manchester. The door had been kicked in and there was commotion coming from the second floor. Banks was located barricaded in a second floor bedroom.
When deputies made contact with Banks, he allegedly stated "the person in the corner was trying to harm him." According to a probable cause affidavit, deputies say there was no other person in the room and the object Banks was alluding to was a black furnace ductwork. Upon further investigation, deputies observed heavy damage to the furnace and other areas of the home.
Banks was taken into custody and transported to the Dearborn County Law Enforcement Center. Upon searching his vehicle, deputies say they located multiple syringes, a pill bottle containing controlled substance, and a bottle cap containing a white powdery substance.
Banks is charged with Possession of Controlled Substance (Class A Misdemeanor), Public Intoxication (Class B Misdemeanor), Residential Entry (Level 6 Felony), Possession of a Syringe (Level 6 Felony), Criminal Mischief (Class B Misdemeanor), Criminal Mischief Loss $750-$50,000 (Class A Misdemeanor).
He is held in the Dearborn County Law Enforcement Center on $10,000 cash only bond, while awaiting his pre-trial hearing on March 17.