The Ohio Department of Education designated Harrison as a Purple Star school.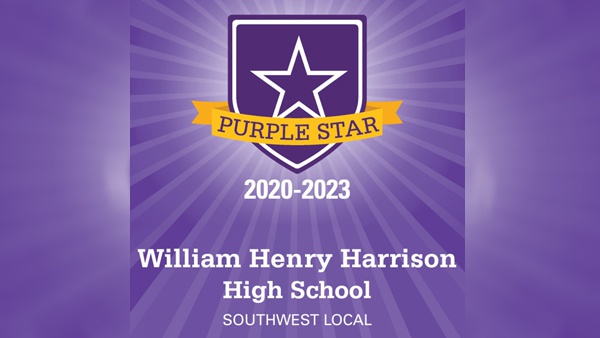 (Harrison, Oh.) - William Henry Harrison High School has gone above and beyond to work with military-connected students to ensure their unique needs are being met.
The Ohio Department of Education selected the school as a 2020 Purple Star designee.
This honor recognizes educational institutions that demonstrate an "outstanding commitment to serving military-connected students and their families."
Ohio's 'Each Child, Our Future' strategic plan for education strives to support the needs of the whole child.
To be sure that each military-connected student succeeds, especially when transitioning between school settings, Harrison aims to support the social, emotional, and academic needs.
Harrison High School has taken its place among many other schools that have far exceeded the requirements of the initiative. Continually seeking better ways to communicate, support, and serve the military families is what sets the distinguished institutions apart from others, designating them as a Purple Star school.