Slayback led the Aurora Red Devils to 258 wins and a Final 8 appearance in 1977.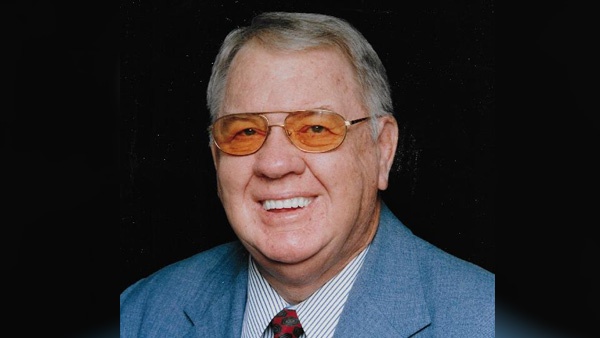 (Aurora, Ind.) – A man that left a lasting impact on his community has passed away.
Bill Slayback died Wednesday at the age of 80.
Slayback was born in Pekin, Illinois but Aurora, Indiana was his home. It was also were he starred on the basketball court and eventually as a coach.
At the old Aurora High School, Slayback was the career and season scoring leader, including a game-high 41 points against Madison. He was the first Aurora graduate to earn 16 varsity letters, as he also starred on the football, baseball and track teams.
After high school, Slayback went on to play basketball at Franklin College. In 1960, he led all Indiana college basketball players with 26 points per game and was named to the NAIA All-American Team.
He also set single-game, season and career scoring records at Franklin.
Slayback's love for the game continued post college as a coach. He coached at North Dearborn, Aurora and later South Dearborn.
During his 20 seasons at Aurora, Slayback accumulated 258 victories, won eight sectional championships and led the 1977 team to the Final 8 of the state tournament. It should be noted the state tournament was not classed in 1977.
Add up all of his achievements and it's no surprise that Slayback was inducted into the Franklin College Hall of Fame in 1998. He was also enshrined in the Indiana Basketball Hall of Fame in 2006.
As for his family life, Bill was a loving husband to his wife, Gayle, and the father of four children. He also had 10 grandchildren and 19 great-grandchildren.
Visitation for Slayback will be held on Wednesday, October 16 from 4:00-8:00 p.m. at the Aurora Recreation Community Center.
Funeral services will be held Thursday at the ARCC at 11:00 a.m.
Donations may be made to the South Dearborn High School Bill Slayback Basketball Scholarship or the Clearinghouse.