Greg Pence won the congressional seat once held by his brother, Mike Pence.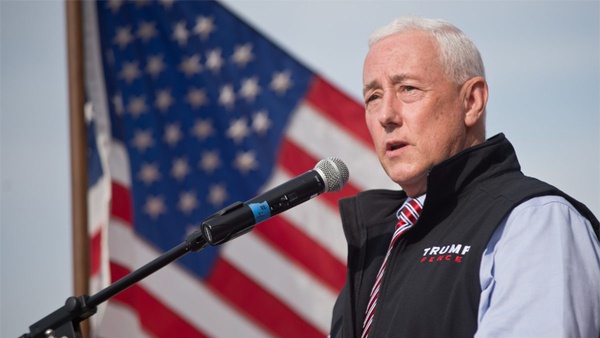 (Columbus, Ind.) - Southeastern Indiana will be represented in Washington by the older brother of Vice President Mike Pence.
Greg Pence sailed to victory in Indiana's 6th Congressional District last night, defeating Democrat Jeannine Lee Lake and Libertarian Tom Ferkinhoff. Sixty-three percent of the vote went to Pence.
"This is a victory for everyone in the Sixth District," Pence said. "As a Marine, I understand that respect is earned, never given. I feel passionately about serving our country and serving the people here in our district. I will bring our Hoosier values to Washington DC. I will fight for all of us here in Sixth District, every day."
At 61-years-old, it will be the first time Pence, a Marine veteran, holds public office when he takes the oath next January. Mike Pence held the same congressional district for 12 years until he was elected Indiana Governor in 2012.
The VP tweeted a congratulatory message to his sibling:
Thank you Mr. Vice President! https://t.co/O9H3ltTcEm

— Greg Pence (@GregPenceIN) November 7, 2018
Southeasten Indiana House District 67 State Rep. Randy Frye (R-Greensburg) said Pence will make a great congressman.
"He will go to Washington and represent us very well. I was very proud to have supported Greg through the whole process here," said Frye.
Greg Pence will take over the seat from current Congressman Luke Messer, who opted to try for Indiana's U.S. Senate seat instead of seeking re-election in the Sixth. Messer lost in the Republican Senate primary in Indiana last May.